Mobile Applications for Underground Geology
12:00 - 1:00 pm, Canada ET
The Mining Experience is a live podcast that invites professionals from the mining industry to discuss new technologies, address challenges, and share work experiences. 
Underground geology operations have significant impacts on getting geological exploration data. This allows geologists to make decisions based on the continuity of ore, which directly impacts planning and design. Geology mobile apps can help geologists with the daily tasks, like to draw a face map and the lithology contours or to send data directly to a mine server. In this episode, our guest will tell us more about the advantages of using mobile apps for geology and how it can help geologists in their heavy projects.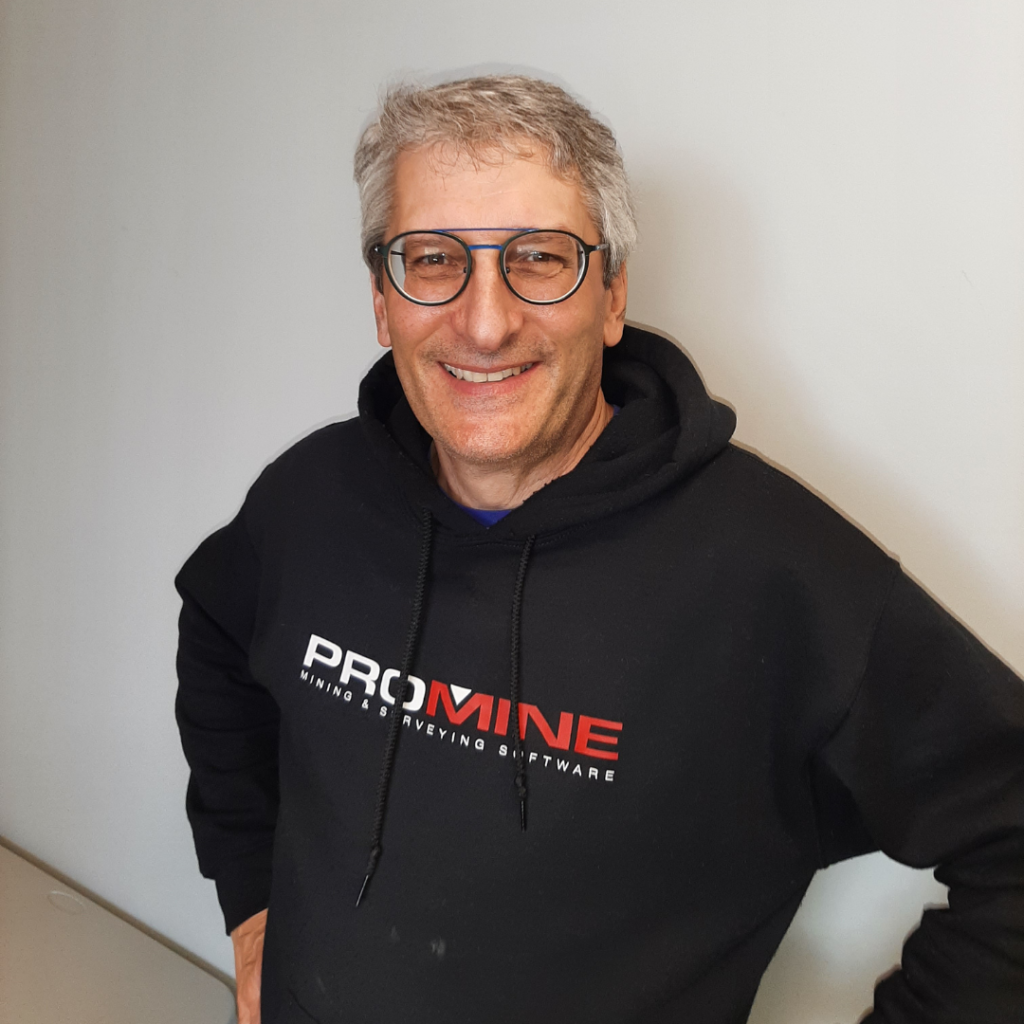 President of the Company Promine inc. which develops mining and surveying software solutions through its main brand Promine that serves over 100 clients in more than 10 countries. Promine also provides solutions for the geological exploration industry through its brand Progeox. Mr. Yvan is a respected individual in the mining industry and has an extensive experience in programming, underground mining, and CAD based software. He also has experience in research as he worked at the Noranda Research Center in Pointe-Claire, Québec here in Canada. In his free time, he enjoys biking regardless of Québec's weather.
Mohamed Zaki has an undergraduate degree in Mining Engineering CO-OP from McGill University. With an opportunity to do 3 research studies with excellent professors from McGill University and experience in open-pit mining, he developed an interest in analyzing data using powerful programs. Upon joining the Promine team, Mohamed worked as a Quality Assurance & Support Specialist, then obtained a position as a Sales Specialist. A few months later, he took the role of a Marketing manager in which he currently operates to promote the professional image and products of Promine Company.
I am a Mining and Metallurgy Engineer from the National University of Colombia. I work at Promine as a Technical Support Specialist, supporting our clients, performing training, webinars, and more. As a woman belonging to the mining industry, I am an advocate of the role we represent, as well as how highly qualified we are to be part of the mining sector alongside the male gender. In my free time, I thoroughly enjoy reading science fiction books, as well as watching movies or series of the same genre. I believe strongly in sustainable mining development, that is why my greatest desire is to be part of its development generating change, in order to show the world that responsible mining is possible.